The goal of the EaRTH Center Community Engagement Core (CEC) is to bridge health professionals and researchers so that timely, environmental health research serves and protects public health. This "upstream" approach provides health professionals the knowledge and resources they need to understand and address their patients' environmental health needs in the clinic while also creating a feedback loop permitting health professionals to inform researchers about their environmental health questions, research needs, and clinical educational gaps. To accomplish this, we integrate environmental health science and its clinical application into the foundation of learning that graduate-level and practicing healthcare professionals receive throughout their careers.
CEC Team
James Nolan, MPH - CEC Director (interim)
Robert Harrison, MD, MPH - Internship Director
Marya Zlatnik, MD - Director of Clinical Engagement
Clinical outreach for patient education and decision-making:
Western States Pediatric Environmental Health Specialty Unit (WS PEHSU)
Mark Miller, MD, MPH
Stephanie, MD, PhD, MPH
Health professional engagement:
San Francisco Bay Physicians for Social Responsibility (SF Bay PSR)
Robert Gould, MD
Marj Plumb, DrPH, MNA
Patrice Sutton, MPH
Community partners for environmental health education, outreach, and decision-making:
Bayview Hunters Point Community Advocates
Tony Kelly
Michelle Pierce
Stakeholder Advisory Board:
Our Stakeholder Advisory Board collectively leads, and in some cases help to implement, the goals of the CEC.
Meet our Stakeholder Advisory Board
The Community Engagement Core's multi-directional information exchange between our healthcare education and professional community and all EaRTH Center components: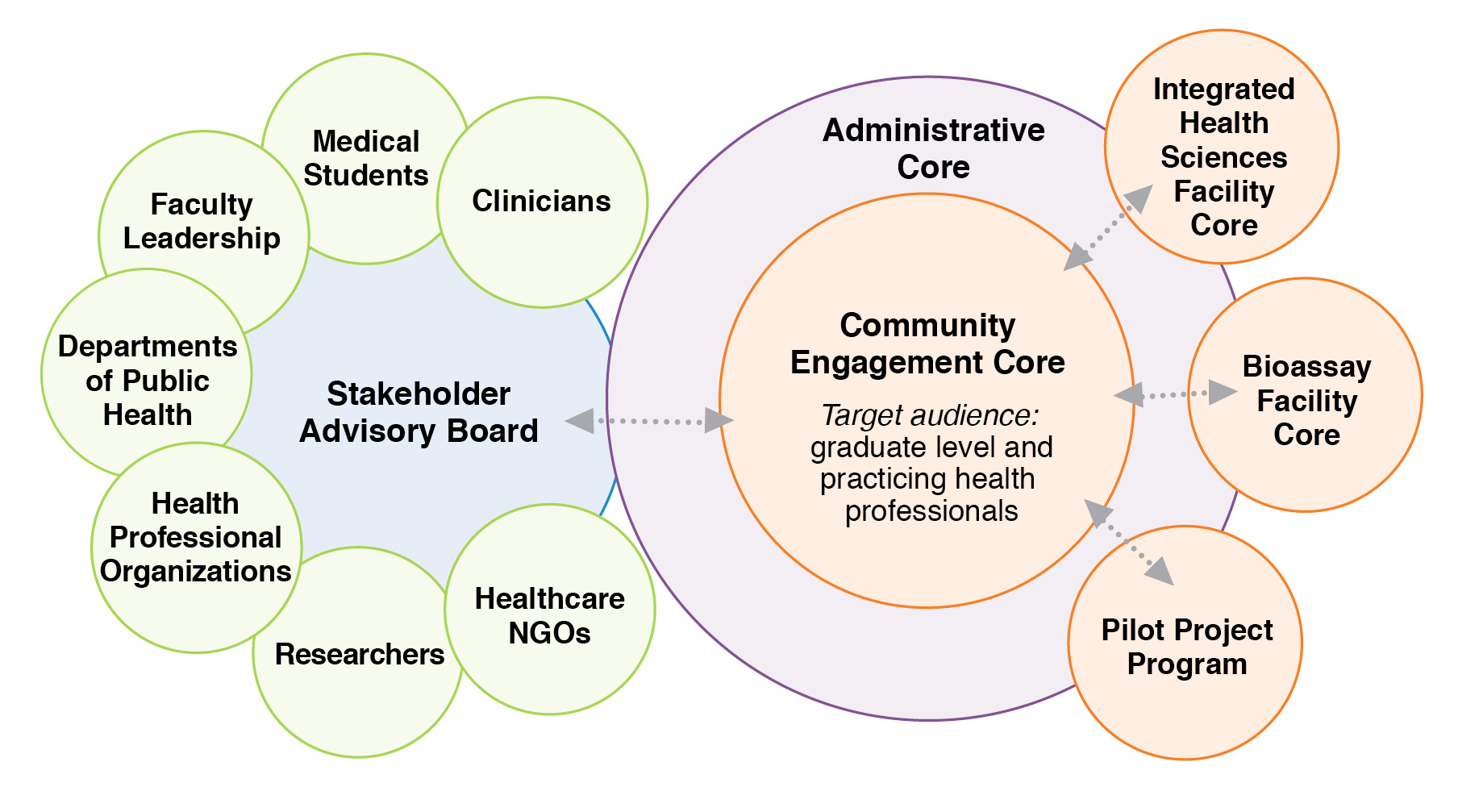 ---