---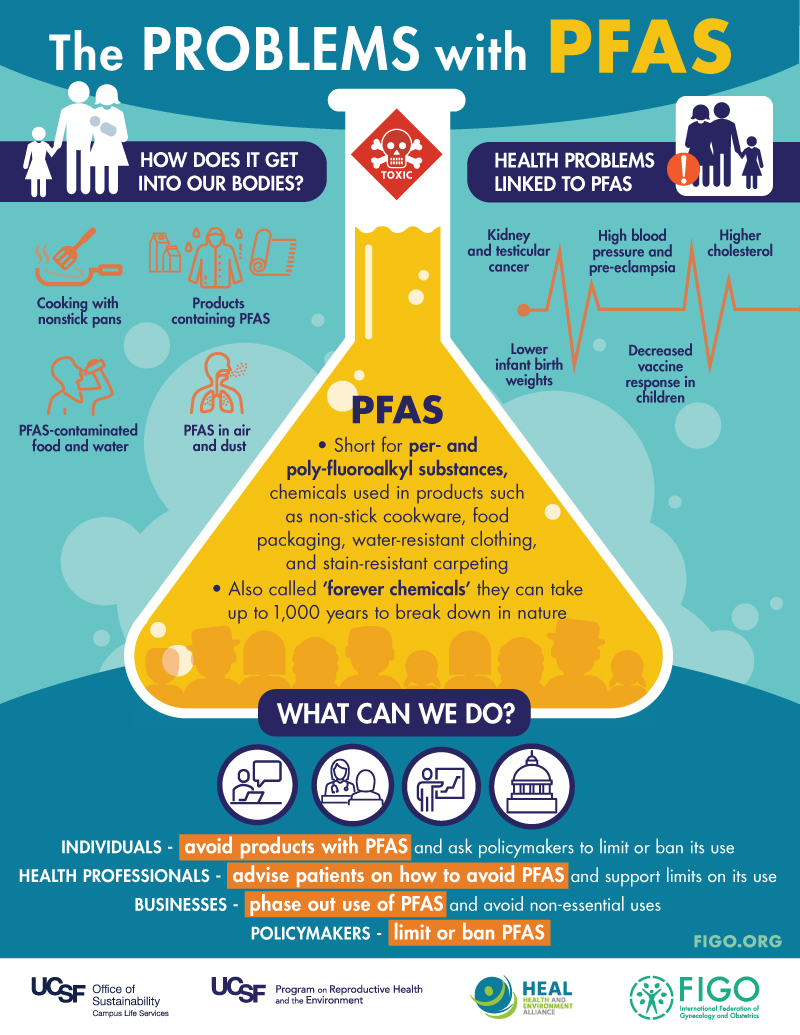 The EaRTH Center collboratively created a fact sheet and infographic with the International Federation of Gynecology and Obstetrics (FIGO), Health and Environment Alliance (HEAL), UCSF Program on Reproductive Health and the Environment (PRHE) and the UCSF Office of Sustainbility, in order to educate our communities as to how PFAS (per- and polyfluoroalkyl substances) affect women, pregnancy and human development.
---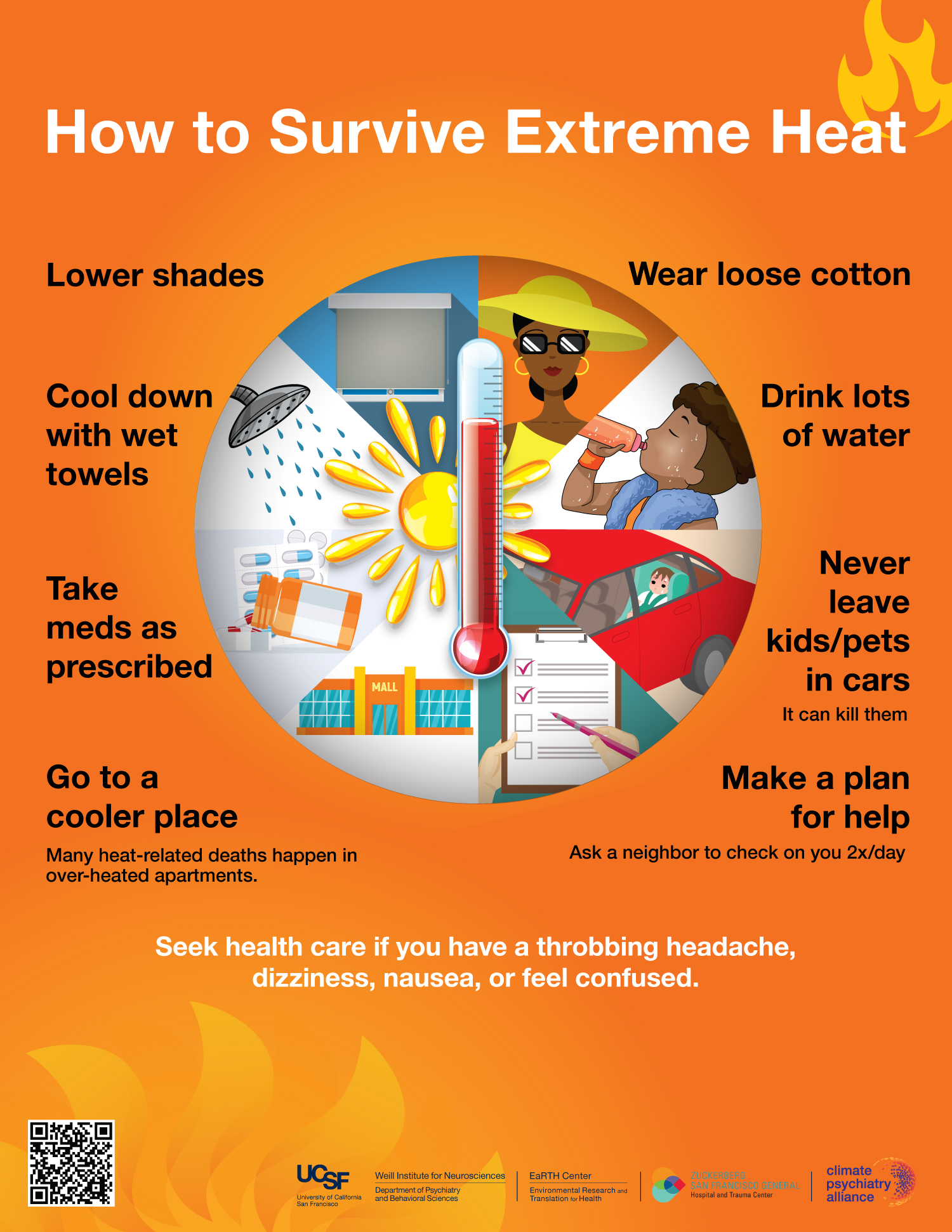 The EaRTH Center's Mentored Clinician awardee, Robin Cooper, MD, expanded on an earlier project with the Climate Psychiatry Alliance to provide guidance on extreme heat for mental health professionals and people grappling with mental illness. The materials are available to national and community groups serving vulnerable populations.
Educational Resources From Our Partners
Check out and share the amazing content created by friends of the UCSF EaRTH Center
UC Center for Climate, Health, and Equity
Wildfires are becoming more frequent and severe. They generate large amounts of air pollution and have devastating effects on the communities that they set ablaze. Wildfires pose serious threats to physical and mental health and have far-reaching public health implications. The "Wildfires & Our Health" education series of infographics aims to raise awareness of the broad range of health effects of wildfires and offer advice for what people can do to protect themselves from wildfire smoke.
This project is led by UCSF medical students Raj Fadadu and Serena Appignani Blacklow with support from faculty members Drs. Arianne Teherani and Katherine Gundling.
---